If there's one thing we can learn from the COVID-19 pandemic, it's that adapting to the digital world is more important than ever. As we enter the Conditional Movement Control Order phase and continue to adhere to its restrictions by staying home, you'll begin to notice the heavy reliance on mobile apps and online platforms not just for daily communication, but also for grocery shopping and food delivery.  
As you continue to make yourself comfortable in your brand new office at home, here are 5 cybersecurity tips you can adopt to ensure your internet security is protected when working from home during the CMCO.
1. Beware of Scams
Love scams, lottery scams, money scams… We've heard all of it before, in fact, one too many times. It's also no surprise that numerous people still fall prey to these scams today. Cybercriminals see the COVID-19 pandemic as an opportunity to take advantage of business owners who are new to the online channel, as well as netizens who are now spending more time on the internet. Whether it's in an attempt to get access to people's money, data or internal system, here are ways you can take to protect yourself when working from home: 
Be vigilant when receiving phone calls, messages and emails from unknown numbers. 

People are frequently forwarding WhatsApp messages related to the pandemic and documents on national announcements. Be cautious when opening these messages and attachments as well as when clicking links. 

As most businesses are now shifting to the online platform, be extra careful when dealing with suppliers over the internet. Double, triple check on the legitimacy before making your payment and giving out your personal details.  
2. Use Strong Passwords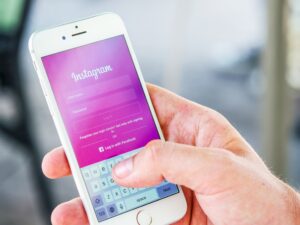 … And we don't recommend using your own birthday. 
Ever wondered how secure your passwords are? People often advise us to not use the same password for all our accounts, but how many of us actually adhere to that? 
Using a strong password which includes alphanumeric and symbol combinations provides a good barrier against cyber hackers especially during COVID-19. Implementing a different passphrase for all your accounts, on the other hand, gives you an added advantage. This is also recommended for mobile apps and platforms in which you have stored your personal information as well as your banking details.
3. Enable Two-Factor Authentication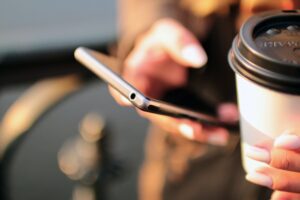 You've probably received prompts to enable two-factor authentication countless of times before, but have always pressed the 'Skip' or 'Enable Next Time' button because you were in a rush. Now that you have more time, why not deploy it to prevent unauthorised users from accessing your accounts during this vulnerable period? 
If you're unsure of what this feature does, it basically provides an additional shield for your email or/and accounts by requiring a second method of verification upon signing in. The most common type of verification method includes sending a 6-digit numerical code to your mobile number to ensure it really is you accessing the account. 
When paired with a strong password, this feature offers an additional layer of security for your accounts, making it harder for unauthorised users to gain access. Think of it as installing a grill door to your home! 
4. Use Trusted WiFis only
We know the internet connection hasn't been the best during the entire MCO period, but it's not an excuse to steal your neighbour's Wi-Fi as the risk you take may compromise you and your computer's and privacy.
Apart from being at risk of picking up malware, viruses and trojans from their end, you may also be providing them with your own information without knowing. This could be access to your files, browser history and passwords as well as other confidential information which you possess such as details on your employees, clients and more. 
Don't let this seemingly innocent act expose you to a multitude of problems!
5. Enable Parental Control For Your Devices
E-Learning has been a hot topic since the MCO was extended the first time. Whether parents are for or against it, plenty are left with no choice but to go with it. While online edutainment proves to be an effective tool for learning and keeping kids occupied, it's also important for parents to ensure their devices are well-protected and child-friendly. 
There are solutions in the market, such as
Audra
, which are able to help parents protect their devices from online threats. Audra helps to promote healthy internet behaviour with a variety of features such as prioritising or restricting access to certain categories of information and sites, setting a time quota for device usage, and more. You are also able to have full visibility of what's going on within your home network via a sleek dashboard via your smartphone.
This post is brought to you by Audra. Audra is a cloud AI based internet controller that allows users to have full control of their internet via a single mobile app.